Charge your devices using Qi technology. You will be helped by the Baseus Digital LED Display wireless charger, which allows you to renew the energy of two devices simultaneously. It is equipped with a practical display, is compatible with iOS and Android devices, plus it has a multi-level security system.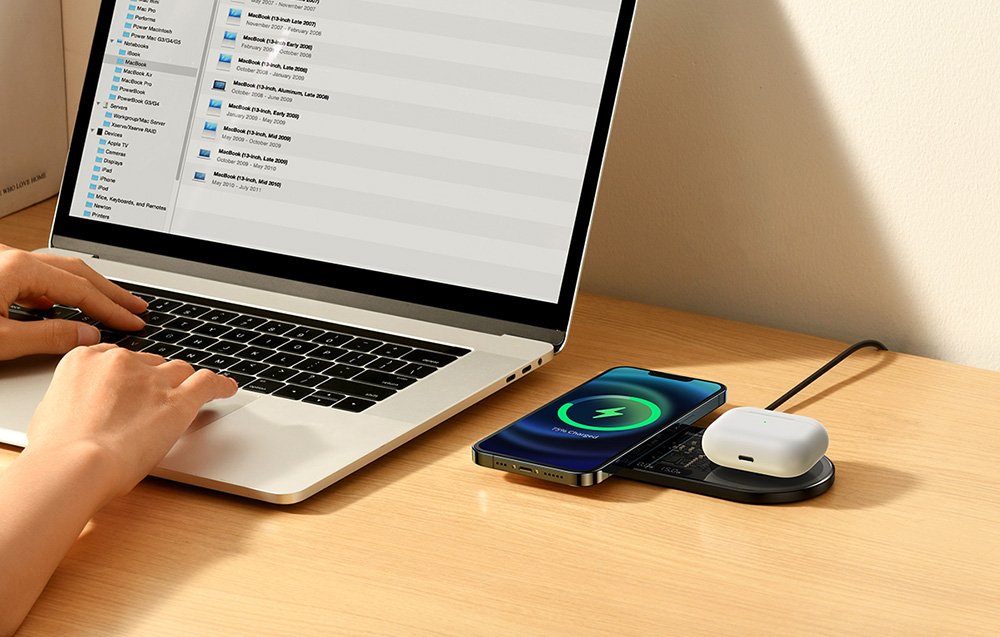 Smart charging
With this charger you can save time and wirelessly charge up to 2 devices simultaneously. In this way, you will quickly and conveniently renew the energy of Android smartphones, iPhones or headphones, and the charger itself will adjust the optimal power for each of the recognized devices. Its maximum power is 20 watts.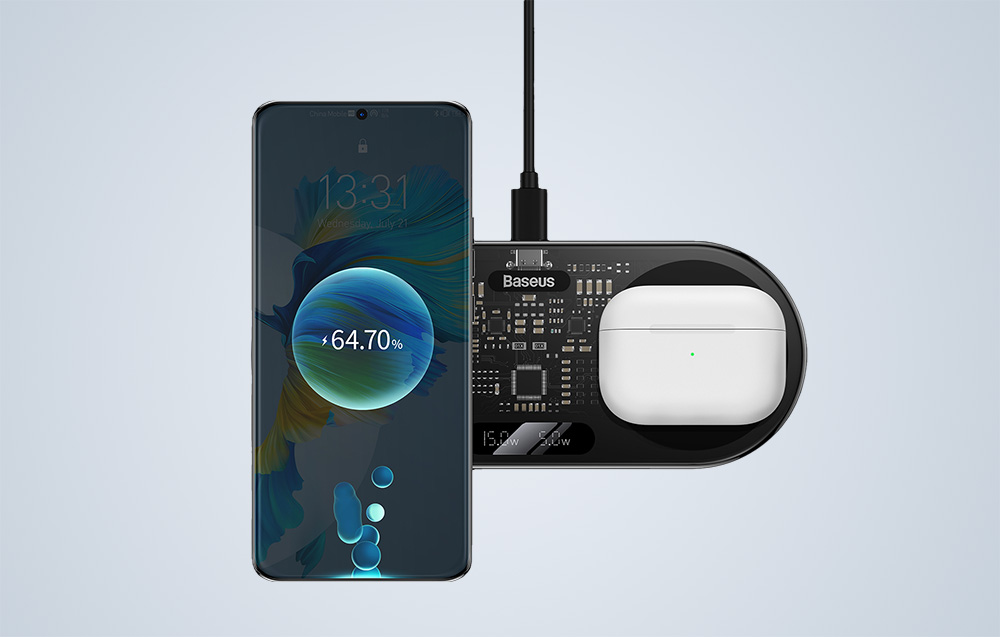 Multi-level protection
The Baseus wireless charger is equipped with an advanced protection system, thanks to which you don't have to worry about damaging your charged devices. Among other things, the product protects against overvoltage, overcurrent, overcharging or electromagnetic field.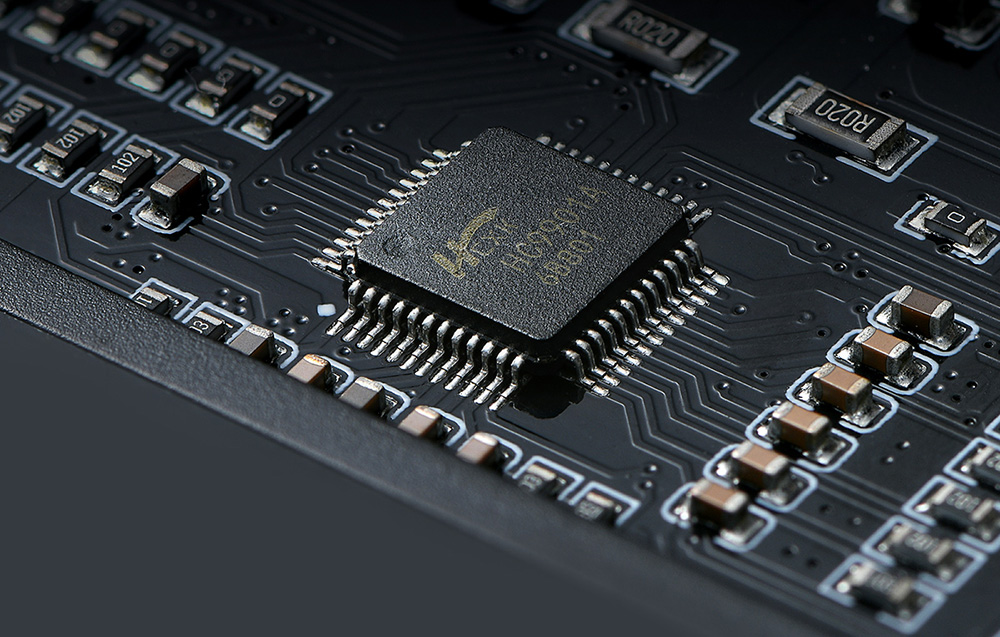 Wide compatibility
The charger allows you to renew the energy of a wide variety of Qi-compliant devices. So you can use it to charge your iPhone, but also smartphones from manufacturers such as Huawei, Samsung and Xiaomi. While charging your phone, you will also easily renew the energy of your wireless headphones.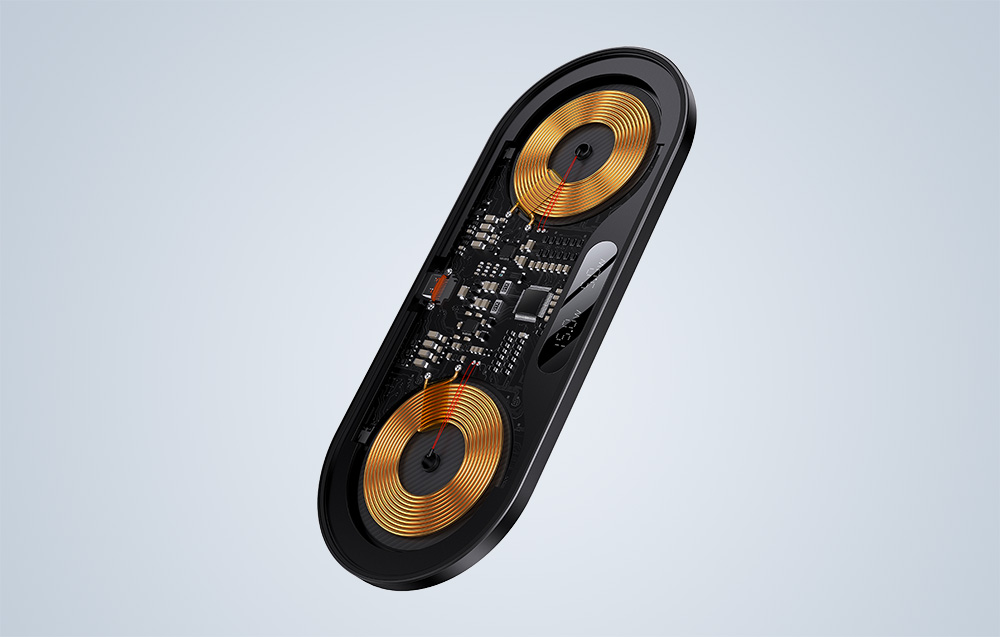 Well-designed
The charger has a transparent panel, which gives it a futuristic feel and interestingly exposes the inside of the product. A practical screen that displays charging power in real time is also a plus. The silicone pad ensures a stable position of the charger, in addition, thanks to its lightweight design and thickness of 7 mm you can easily store it in your backpack.
Included
Dual Qi wireless charger
USB to USB-C cable (1m)
User manual