Midea C5 MBC1270GB bagless vacuum cleaner
Choose a vacuum cleaner that makes cleaning even easier. The Midea C5 features 700W of power and uses a high-quality HEPA filter, so it can handle dirt perfectly. The device is also extremely lightweight and portable, which translates into greater comfort. Its additional advantage is a large dust container with a capacity of 1.5l. It also comes with interchangeable brushes that will help you take care of hard-to-reach nooks and crannies.
Convenient to use
Midea proves that cleaning doesn't have to be cumbersome at all. The C5 vacuum cleaner weighs only about 4.1kg and is very convenient to use - its eventual carrying will not cause you any problem. The device is also equipped with a flexible hose with a length of 1.5m and a telescopic tube, the length of which you can adjust to your needs. So you gain much more freedom! In addition, the dust tank of the vacuum cleaner has a capacity of as much as 1.5 liters, and its emptying is extremely easy.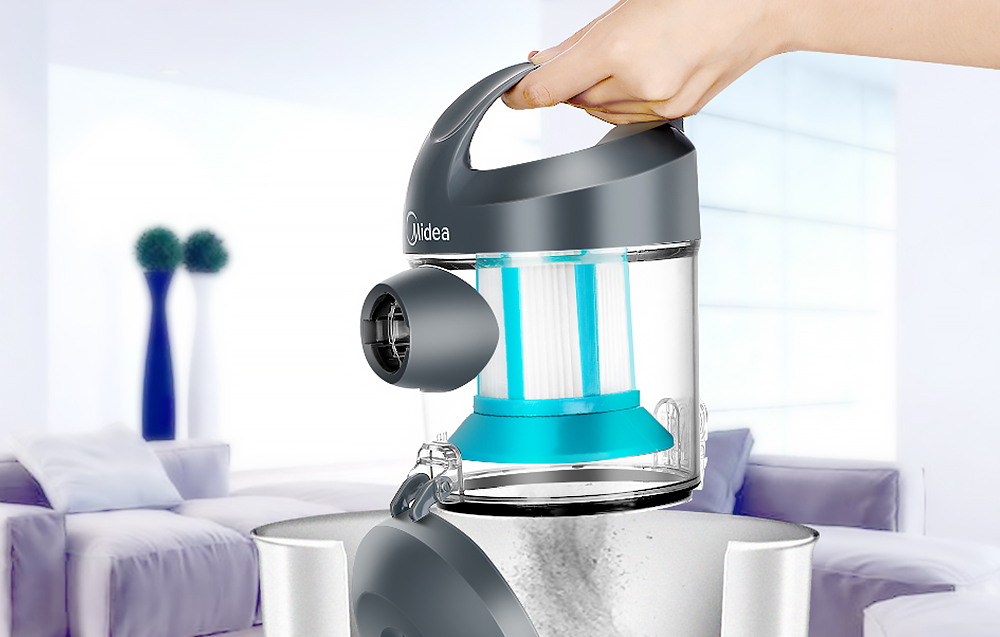 It can handle stubborn dirt
With the help of the C5 vacuum cleaner you will easily get rid of dirt. The device is equipped with a powerful motor, so it can provide suction power of up to 100W. This means that it will deal with dust, crumbs or hair in no time! It is also possible to rotate its brush 360°, which will make it much easier for you to clean in corners or between chair legs. What's more, a special valve on the handle will allow you to conveniently adjust the suction power to your expectations.
Attention to detail
When designing the vacuum cleaner, attention was paid to every, even the smallest, detail. As a result, using it is even more pleasant! A special button allows you to automatically retract the cable - you don't have to do it manually. The device also has a practical handle, to which you can conveniently attach the brush. This will make it easier to store the vacuum cleaner! The C5 model is also equipped with durable wheels, which are coated with PVC. Thanks to this, they move very smoothly and do not scratch the floor.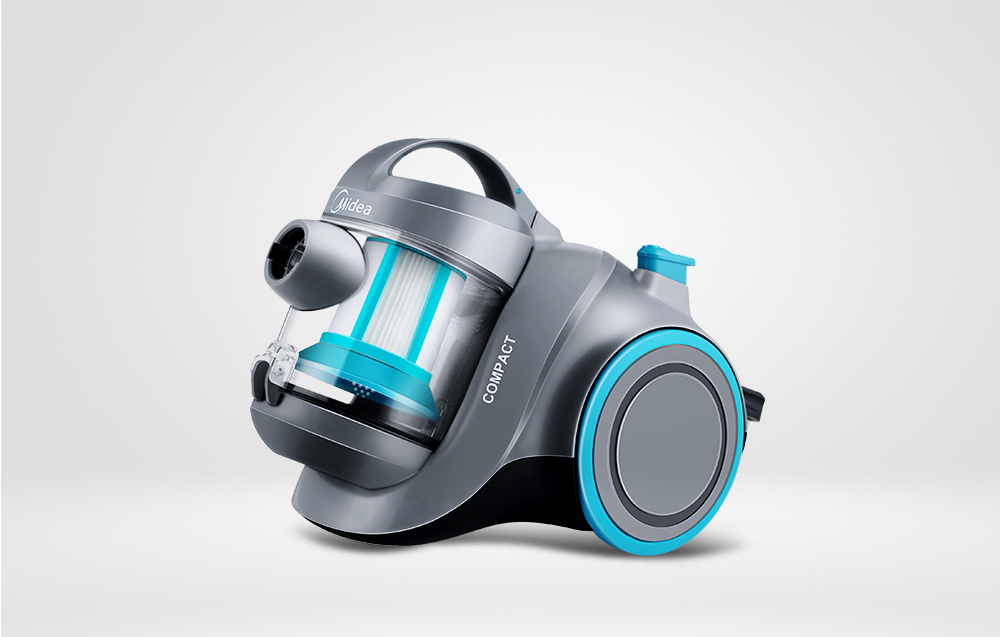 Reliable filtration
Say goodbye to dirt for good. The vacuum cleaner is equipped with a high-quality HEPA filter, so it effectively traps dust. It perfectly handles even extremely fine particles! As a result, you can not only enjoy a pristine floor, but also pollution-free air. What's more, both the filter elements and the dust container can be washed under running water without any worries. This way you will prolong their life!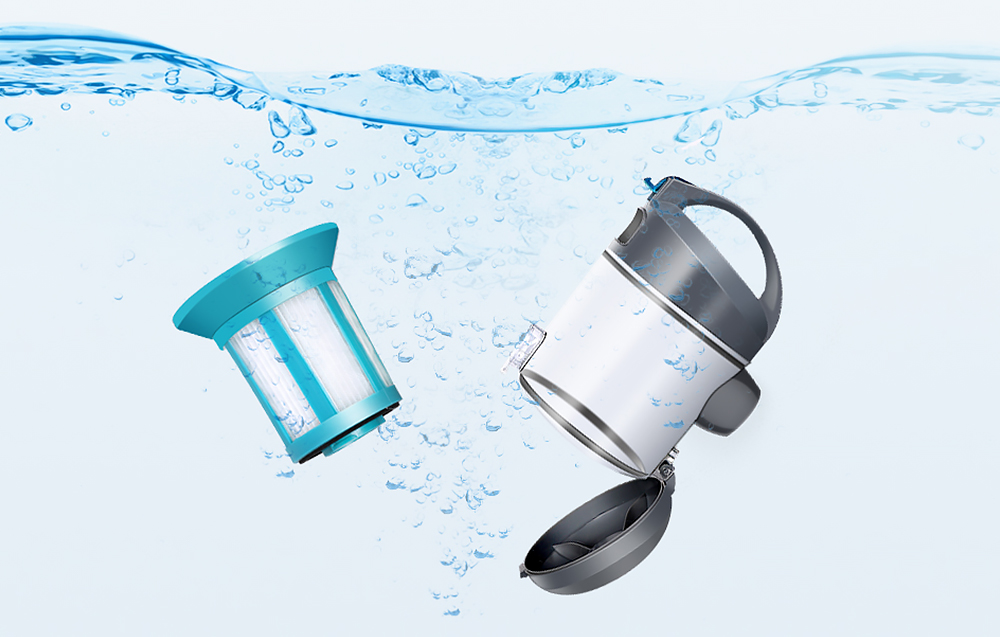 Practical accessories included
The kit also includes several practical accessories that will make it easier for you to clean hard-to-reach corners. For example, the crevice brush will allow you to thoroughly vacuum narrow places and recesses in sofas or armchairs. In the package you will also find a round brush, which is perfect for cleaning the surfaces of furniture, for example. Soon every nook and cranny in your home can shine clean!
In the box
Vacuum cleaner
Crevice brush
Round brush